Link-O-Rama is a list of links that have caught my eye. Many of these appear in my Twitter feed, but that moves so quickly, they're easy to miss.
Some of you may be receiving your first update from WordStorm Casserole. I recently changed the method via which the email and RSS feeds are provided. During that process I added a handful of people from my personal contact list. If you do not want to receive these updates, there is an unsubscribe option. I hope you'll stay. Happy Reading!
The Esoteric Exposal twitter feed – all day, every day.
And this graphic from the Cat Food Breath twitter feed because, of course I do.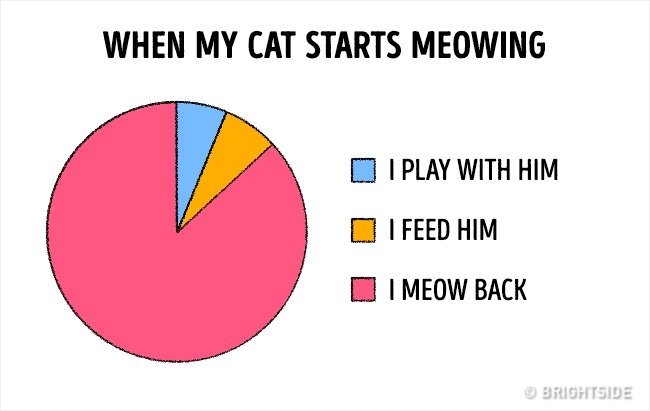 It astonishes me that this author never learned to cook,  but still gets an article in Bon Appetit. And NEVER learned to cook? Really? SMH.
If you're looking for a good book, here are the favorite suggestions of someone who owned a bookstore for twenty years.
Watch tiny meals being cooked in tiny kitchens. For real. (And honestly, that whole Atlas Obscura website.)
I could watch this all day and nearly did. It's as bad as domino videos.
The gay men who created the rock and roll icon.
If you're as confounded by meal planning as I am, try out PlateJoy. I only just started my subscription, and like what I see so far.
How to practice mindfulness and meditation in every day life. It's still very hard work.
These are silly "scary" Halloween costumes for the office. Follow that up with serious tips to help you determine if your costume might be offensive.
Becoming the eye of the hurricane in a word of crazy.
The Elvis Costello and Burt Bacharach collaboration is haunting and heartbreaking. This documentary captures some of the magic and, while the picture quality is not good, the audio is excellent.