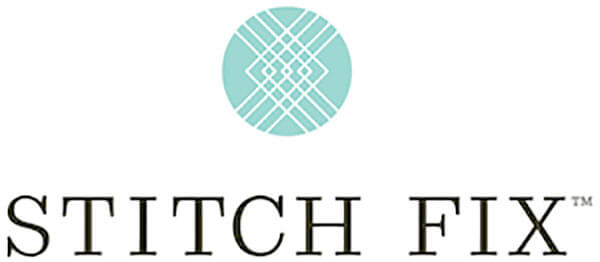 If you've been around the blogosphere, you probably know exactly what Stitch Fix is, and tried the service. On the other hand, if you have no clue what Stitch Fix is, let me show you the new shopping light of your life.
Stitch Fix is a styling service. You complete a detailed profile, write  suggestions, and chill at home until your "fix" arrives on your doorstep.
Yepper. Clothes come to you. No need to drag yourself to the mall or anywhere other than to your bedroom to try things on. You have three days to think about what they sent you.
THREE DAYS. Versus ten minutes in a tiny, badly lit dressing room.
That's the good news, and it does get better. Your "fix" arrives according to the schedule you want. Once a month delivery seems to be the norm, although I chose to have a fix delivered every other month. Here's what I think about the whole thing:
PROS
Broadens your clothing horizon because they'll send you things you definitely would not look at or even consider trying on in a store.
Easy-peasy return: pack up the clothes you don't want in the pre-paid return envelope.
Helps you learn to style clothes.
CONS
Prices are retail-steep. While there's a 25% discount for buying all items, the totals add up fast.
Ever pay more than $100 for jeans? You just might with Stitch Fix, especially if they fit perfect.
And if you don't buy one item from each fix, you're out the mandatory $20 styling fee.
Fortunately there are numerous buy/trade/sell groups on the interwebs that can help take unwanted items off your hands. to say nothing of fashion-forward family members and friends.
BUT WILL STITCH FIX WORK FOR MIDLIFE LADIES?
The other thing I really wanted to discern with shopping services was -and there's no kind way to say this- are they good with "women of a certain age?" Meaning, anyone over the age of thirty. Heck, over forty. Or, like me, over fifty. Would they send me things that are age-appropriate and not make me feel or look like a teenager or college kid?
Oh hell, I don't know what that means. I especially don't know what that means to you. But, if I have something on, and it doesn't feel appropriate or right, I don't care, and won't buy it.
Could Stitch Fix work for someone "my age?"
YOU BETCHA!
Could Stich Fix work for someone older than me? In their 60s or 70s?
MAYBE. Totally depends on the person. Here's what I mean. Remember I said that they send you things you definitely would not look at or even consider trying on in a store? They do. And sometimes what they send is not the least bit related to what you:
Requested (Looking for warm sweaters for a Michigan winter? You may be out of luck.)
Pinned on Pinterest (Stylists are supposed to check your Pinterest clothing board, which means you have to work at pinning and hope the stylist really does look. And then understands what to do with what you've pinned.)
Would never wear in a million years (That style or color you hate? Chances are they'll send it.)
Can you deal with that?
Turns out a lot of people aren't able to go with the fabric flow and tend to get all twisted over five little pieces of fabric. Sometimes that anger is justified, other times, eh, not so much, and honestly, maybe I'm putting way too much thought into this. But here's the thing.
I love – absolutely love – trying out new styles or fabrics or whatever. I was the type of kid to walk into a store and want to try on most anything and everything.
Shiny? I'm trying it on.
Brand new? Gimme.
Vintage skating jacket? Sure thing.
Short (and most likely fat) man's tuxedo? Why not! You just never know what might look good on you, or make you feel like a million bucks.
(For real on that tux. I found it in a thrift store in Toledo, and wore it while working in a nightclub and modeling school. I cinched the waist with a belt and added heels, scarf, matching pocket square, tuxedo-like white shirt. I also wore fake hair, two pair of nylons at one time, and enough bangles that people knew it was me knocking on the door before I knocked. I also wore Bay City Roller Gear in middle school, so there you go.)
Experimenting with clothes, I learned what colors and styles I preferred. And then I got lazy and wore mostly jeans and t-shirts and warm, fluffy fleece. Nothing wrong with that, but it was boring.
And that's what Stitch Fix is for: amping up your wardrobe from drab to fab. I got three fixes, and the next post will tell you how those fixes went.
Save